2
Restaurant
ORE
25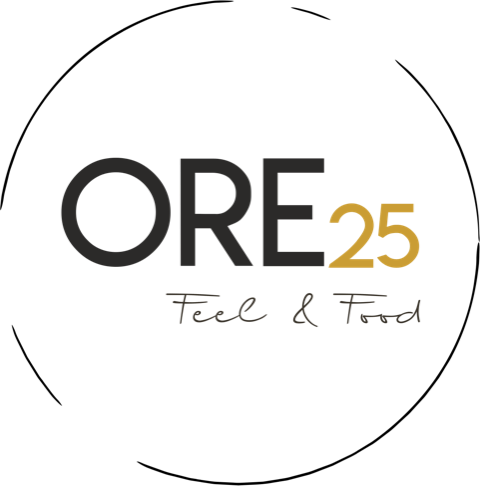 Feel & Food
Why ORE
25

?

To celebrate our beloved father Oreste, born in 1925, who passed on to us his passion for good and genuine food.

And to give you a time and space to feel good, an abstract hour (Ore) that does not exist.

We have chosen a young and brilliant chef from Basilicata, Antonio Pellegrino, for his authentic approach to Italian cuisine based on the celebration of raw materials and the balance of different for flavours and aromas ... His modern yet respectful interpretations of our culinary tradition have won us over!

Welcome to the timeless hour ... Enjoy it!

Zanetti family
SERVICES:
Indoor restaurant and outdoor tables in the garden by the pool
Room service for guests of the "Villa Enrica Feel good Hotel"
Reservations, tables outside, seats, high chairs available, bar
Free Wi-Fi connection
Wheelchair accessible
Pets allowed
Methods of Payment: Accept Mastercard, Accept Visa, Accept credit cards.
OPENING TIME:
from Tuesday to Sunday from 12.00 to 14.30 and from 19.00 to 22.30.
Closing day: Monday.
CONTACTS:
+39 3284064370 ore25feelandfood@gmail.com
Discover our Digital Menu, and reserve your table!»